Last Saturday on the 4th, my brother and I were deciding on what to cook for our Mother's birthday. We had sat down and pondered for the whole week to come up with a dish each of us would make. After watching many cooking videos and reading articles, I decided to make Chicken Alfredo. When my Mother tried the Alfredo she was amazed at the taste and richness of the recipe. Chicken Alfredo, in my opinion, is an all around dish. It is easy to make and requires little time. Besides cooking this for your Mother's birthday, you can cook this for those family night dinners, parties, or even in college. Down below is a dish that won't make you frown.
Ingredients Needed: 1 Box of Shells Pasta, 1 Pint of Heavy Cream, 1 Small Bag of Parmesan Cheese, Minced Garlic, Pepper, Salt, 1 Teaspoon of Butter, 2 Pieces of Chicken Breast
1) Add Pasta to Boiling Water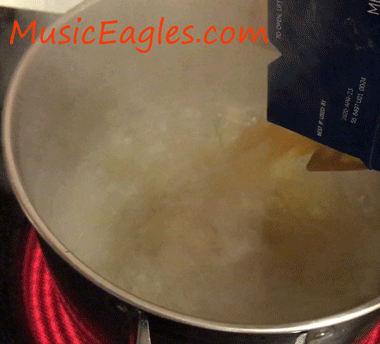 2) Strain Pasta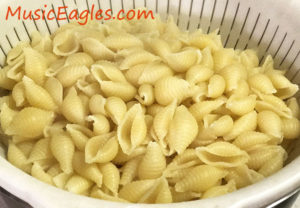 3) Add Butter Garlic and Cream in Pot and Whisk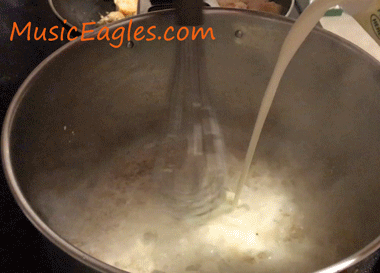 4) Add Cheese and Whisk Until Thick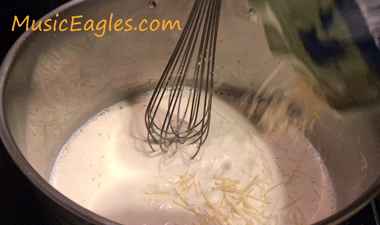 5) Add Pasta Into Cream and Mix Together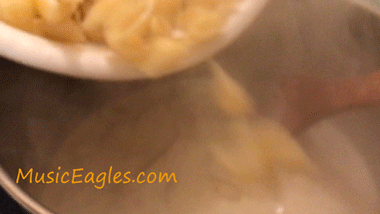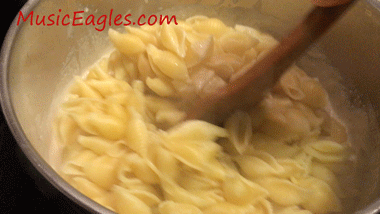 6) Cook Chicken Until Brown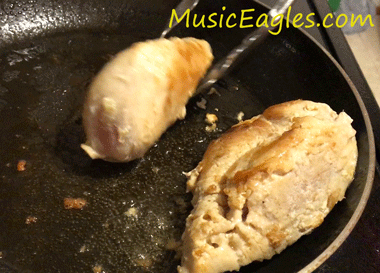 7) Cut Into Smaller Pieces And Place Back Into Pan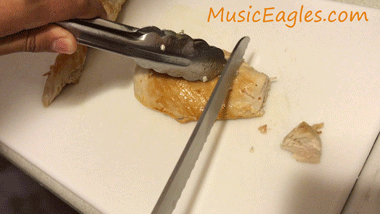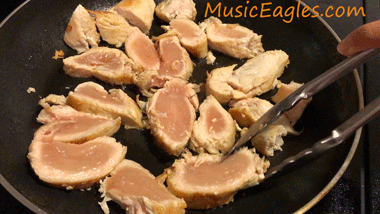 8) Add Salt and Pepper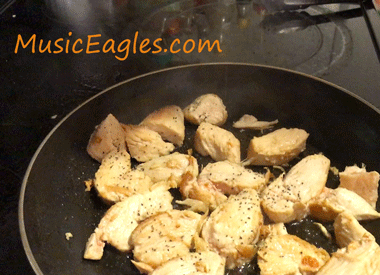 9) Add Chicken Into Pasta and Pour Into Serving Bowl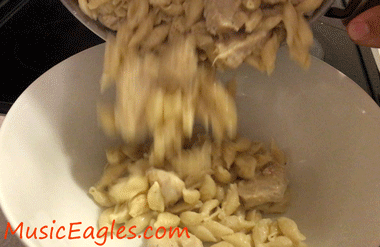 Voila!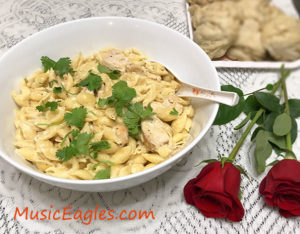 -Music Eagles Team
–Tyler J.