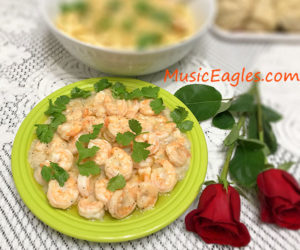 This delicious Garlic Butter Shrimp recipe was made for a special occasion. It was my moms birthday!! My mom usually cooked for me so I thought a good birthday present was to cook her a fantastic dinner after a long day! This recipe is simple and easy to learn. It's good for all types of events and is quick to make! For this recipe, you'll need 2 pounds of shrimp, 8 tablespoons of butter(one small block of butter), salt, pepper, 5 cloves of minced garlic, 1 teaspoon of flour/cornstarch, and half a lemon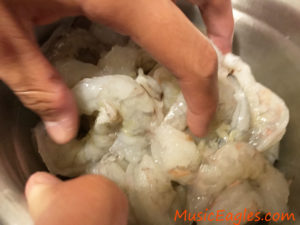 First, you need to peel all the shrimp.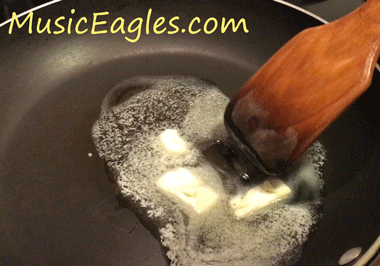 After you finish peeling the shrimp, set them aside and begin making the sauce. Start off by melting 3 tablespoons of butter into the pan with a medium high temperature.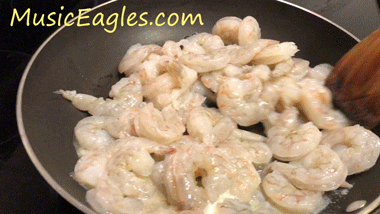 After the butter melts, pour the peeled shrimp into the pan and stir it around.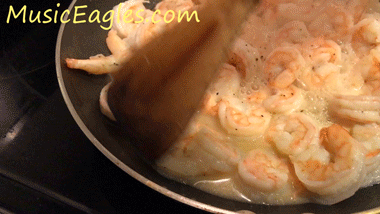 Stir the shrimp until they're all pink. (Usually takes 3-5 minutes) You can put the salt and pepper to your tasting.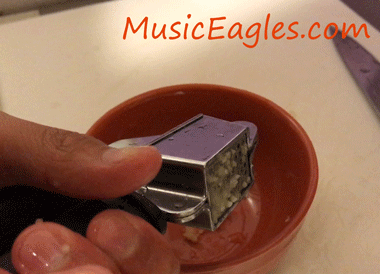 While the shrimp is cooking, mince your 5 cloves of garlic.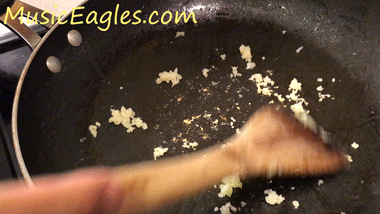 When all the shrimp are pink, pour them into a separate bowl and set them aside. Pour your 5 cloves of garlic into the pan and stir the minced garlic until fragrant.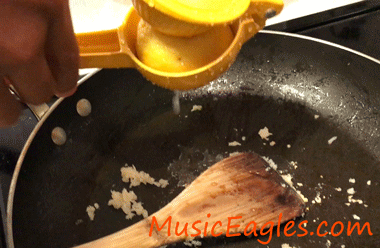 Squeeze half a lime into the garlic and continue to mix it for 1-2 minutes.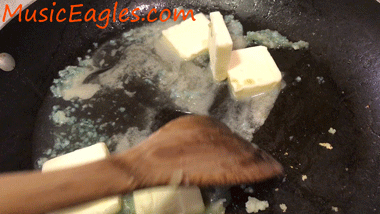 Put the rest of the butter in the sauce and mix it for 2-3 minutes.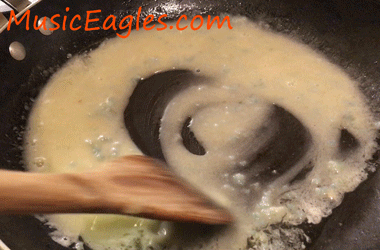 Mix it all together at a low heat for 2-3 minutes.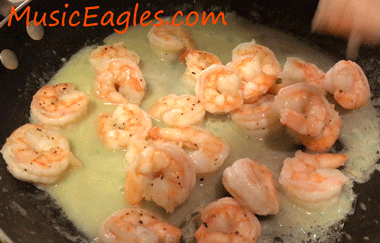 When the sauce is done, pour the shrimp back into the pan and mix 2 teaspoons of flour or cornstarch into the sauce. (Make sure to mix the cornstarch with a little water before pouring it in with the sauce) Mix them together for another 2 minutes and it should be done!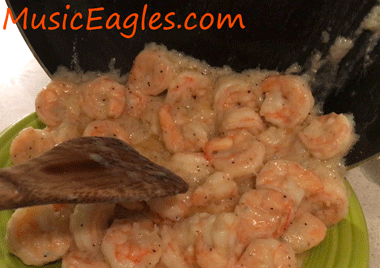 Pour it into a plate for the final product!(Optional to put parsley/cilantro to decorate)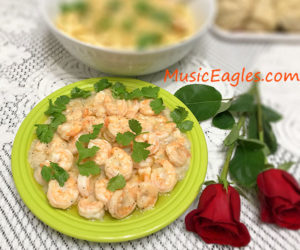 It's time to eat! Happy Birthday, Mom!
Thank you for visiting our website. We post our blogs/recipe's weekly!
~MusicEagles.com
By ZJ