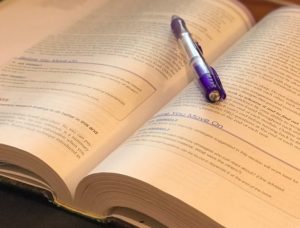 Hello readers, today i'll be going over some do's and don'ts for finals week. As you all might or might not know, next week will be a very long and excruciating week to go through. Every class will have something, either cumulative or a unit test of some sort. Don't get super stressed for it because it's only 2 hours of your life. Get ready and be ready. Down below are some tips for the week!
Do's
GET PLENTY OF SLEEP
Not getting enough sleep is the first and foremost problem most teenagers face nowadays. Proven my scientists, getting around 6-8 hours of sleep can help you focus better in school. Don't study all night, you need sleep. Being sleep deprived is not the way to go, as it can cause you to lose focus during the most important 2 hours of your high school life.
2. STUDY EFFICIENTLY
One thing most teenagers do is cram at the last minute and stay up all night. That is not good. Proven my psychologists, last minute cramming only makes you forget what you just learned, instead, study the week before and spread the time out. Also try taking notes, when you write down notes, it helps improve memory because you are reading and writing at the same time, double the studying! Don't try staying up all night to study, getting enough sleep allows you to process and store what you learned in your memory.
3. EAT BREAKFAST
A countless number of teenagers don't eat breakfast before they go to school. You do not want to part of this crew. Eat breakfast. Eating breakfast will give you the energy you need for focusing in class for that final and keeps that annoying stomach grumbling away until lunch time comes around.
Don'ts
SLACK OFF
Do not slack off for finals week. This is the most important part of the class and for your grade. The final is a way to prove that you have learned everything the teacher has taught in that class. If you understand and know what you are doing, the final should be a piece of cake. If you are struggling, remember to study, and study hard, but efficiently
2. CHEAT
DO NOT CHEAT BY ANY MEANS. Cheating is not a good way to go. If you get caught, you can risk failing the class, getting suspended, or worse case scenario, getting expelled. You've probably heard the stories of people who cheat using their water bottles or having answers written on their hand, smart tactics, but not the right way to go. Instead study, or if allowed, use a note card to help increase your chances of passing the test. Don't be part of the cheater crew, rise up and become a winner!
Remember to keep calm and relax during those fateful 2 hours. Believe in your self and what you have done to prepare yourself. As my english teacher always says, and I quote "Be the ball, and keep rolling."
-Music Eagles Team
-Tyler J